Used Macdon FD75 FlexFront 45 Foot Draper [SOLD]
THIS MACHINE HAS BEEN SOLD
This machine has only done six hours
The adapter was damaged in the incident
Brand new adapter has been replaced
This product retails for $170,000

This Macdon Grain harvester front is priced to sell.
More information to come next week
Photos and video to be published here next week.
Please contact for more information
or call John Ward on 0418 525 942
Thanks,
John Ward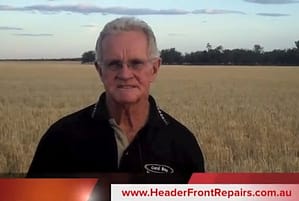 Join the Header Front Buyers Clube below to be the first to know when a Header Front becomes available for sale.